Servilocker lifetime convenience
Many people use prescription medication. These prescriptions usually have to be collected from a pharmacy. But pharmacies are not always open at times that suit patients and it is often necessary to wait. Servilocker helps solve this problem by allowing patients of all ages to collect their prescriptions privately at a time that suits them without having to wait.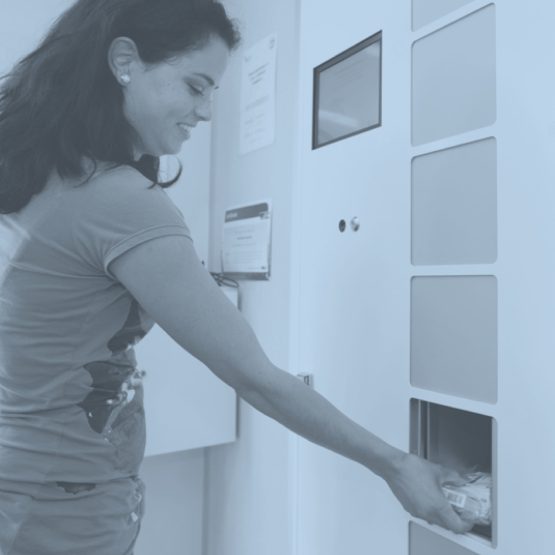 Convenience for patients
Want to quickly pick up a prescription after work? Or just before a sport class? No matter what time of day is most convenient, servilocker is always available. This self-collection solution is much appreciated.
Pharmacies gain time
With some patients using servilocker, it is quieter in the pharmacy. Staff have more time to answer questions and provide assistance for those who need it. This improves the working atmosphere in the pharmacy and enhances the quality of care.
Forward-looking service
Consumers want to be able to choose. For the future of the pharmacy, is important to meet today's service needs. Patients can now order repeat prescriptions online. Servilocker dovetails seamlessly with these online services as an additional (click & collect) distribution channel that offers great flexibility for patients.